After offseason focused on perfection, Stephen Curry could be even more unstoppable
A new wrinkle installed into Curry's summer workouts has pushed the sharpshooter toward loftier standards.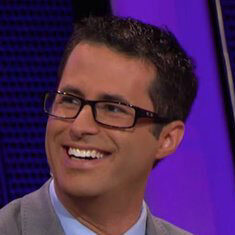 Mark Medina
October 22, 2021 10:50 PM
Stephen Curry erupts for 45 points Thursday night against the Clippers.
SAN FRANCISCO
– Sometimes, Stephen Curry shot the ball without taking a dribble. Sometimes he pulled up from deep without being balanced. Sometimes he hoisted a shot despite a swarming defender giving him little space to move.
For a player that has cemented himself as the NBA's best shooter of all time, Curry often shot the ball as if he knew it would drop into the basket. He was usually right.
Curry became the primary reason why the Warriors cemented a
115-113 win

over the LA Clippers on Thursday at Chase Center. He finished with 45 points while shooting 16-of-25 from the field and 8-of-13 from 3-point range, marking the 50th time in his 13-year NBA career he had at least 40 points. He made two deep 3s in the final minute, including a pull-up from 31 feet and another from 26. And he then made two free throws with 4.7 seconds left to secure the win.
Only two days ago following the Warriors'
season-opening win over the Lakers, Curry described his triple-double performance as "trash" since he shot 5-of-21 from the field. It did not take long for Curry to turn his trash into treasure.
"I never worry about my shot, ever," Curry said.
Why?
"Earned confidence with the work you put in," Curry said. "The next shot is always going in."
The work Curry has put in this past offseason might seem as familiar as any other offseason. He takes plenty of shots. But Curry and his trainer, Brandon Payne, detailed to NBA.com a new wrinkle in Curry's training regimen last summer. It has played a factor in Curry climbing to third place for most 45-point games for a player at least 33 years old (six), trailing only Michael Jordan (11) and Bernard King (eight).
"Making shots in workouts is no longer good enough," Payne told NBA.com "We've established he's going to make a lot of shots in workouts. He consistently does that. So for us, we've utilized technology to be even more precise."
After shattering numerous scoring records and climbing to No. 2 on the NBA's all-time list for most 3-pointers (2,842), Curry relied on shot-tracking technology that determined that not all of his made baskets are created equal.
Each time Curry hoisted a shot, the technology tracked the ball's movement, the ball's arc and how deep the ball went into the rim. If the ball failed to drop through the middle of the rim, Curry and Payne simply counted that attempt as a missed shot. Curry and Payne also kept the same standard when he took shots on the move, an approach he took to emulate shooting against a swarming defender.
"It was a mental challenge of trying to be as perfect as possible," Curry told NBA.com "If I make 10 shots and they are outside of that window and then I have to do 10 more for that drill, it becomes a conditioning drill if you don't knock them down earlier in the drill. So you have to stay locked in and focused. It creates a game-like situation with pressure. You don't want to be out there all day feeling dog tired because you can't beat the drill."
Curry conceded he did not always master the drill. So that left Payne dealing with an uncomfortable job description. "I have to tell the greatest shooter that has ever lived that it's not good enough." Payne often said he told himself, "That's Stephen Curry; should I be saying this to him?"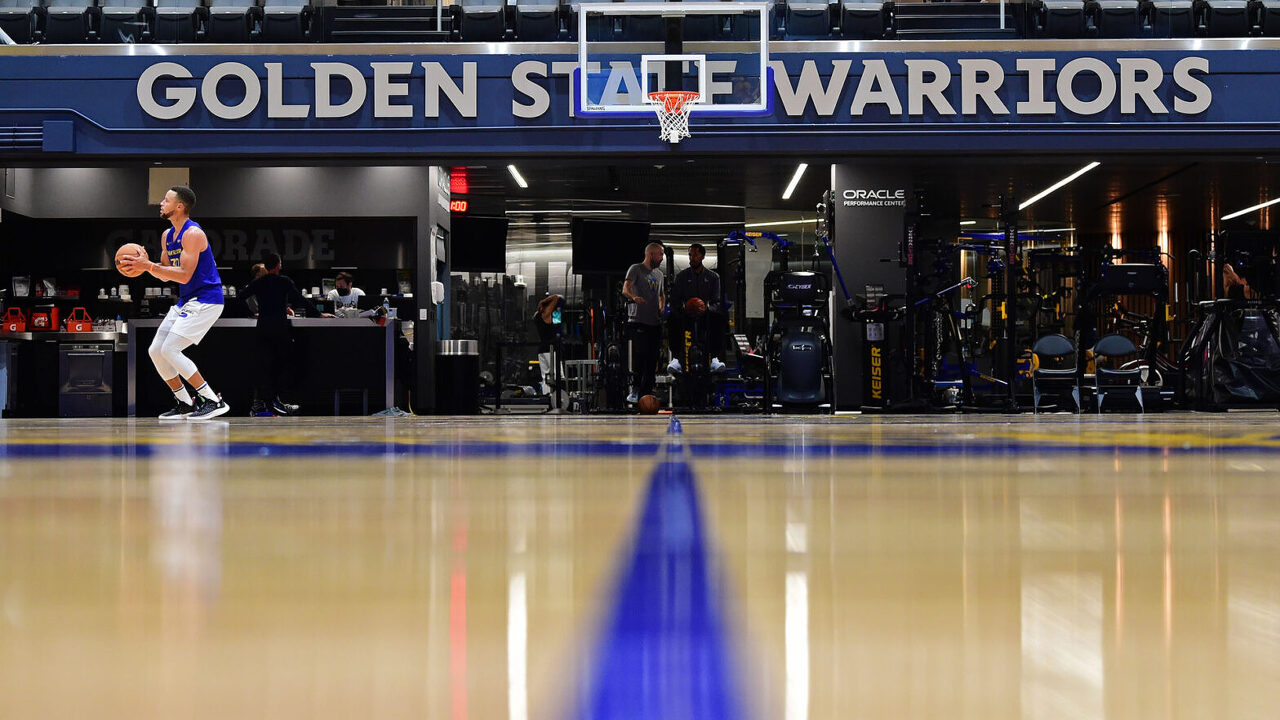 A master of his craft, Stephen Curry pours in hours of practice each summer.
During one particular workout, Payne determined he should. In one session, Curry was completing a workout that required him to alternate between making mid-range jumpers and 3-point shots. He only could switch spots if he made his last shot. After Curry stayed in the same spot following a few misses, Payne remarked, "If you would just finish strong at the top of your shot, we'd be out of here right now."
Curry flashed both a smirk and an annoyed glance. He then made 20 consecutive shots to end the workout. Similar exchanges have happened when Curry has completed offseason and regular-season workouts with Warriors assistant coach Bruce Fraser. During Curry's pre-game warmup, Fraser emulated a physical defender intent on giving Curry little space to move outside of the perimeter.
"They know how to spark that killer instinct," Curry said. "Unless you're playing pickup, summers are sometimes long. The workouts can become a little monotonous if you let them. So they try their best not to allow it."
But as the Warriors have noticed for a while, Curry has often become his own toughest critic.
Therefore, Warriors coach Steve Kerr expressed amusement over Curry describing his first regular-season game as "trash" despite finishing with a triple-double in points (21), assists (10) and rebounds (10).
"He just holds himself to a really high standard. It drives him every day," Kerr said. "He's a student of the game. He knows his place in the game. He barely had a scholarship coming out of high school. So he's got this great combination of earned confidence, earned swagger and deeply rooted humility, based on his background and what he had to do to get here. It made for a wonderful combination of someone who is a star on the floor and just seems like one of the guys on the team. It's a great dynamic for your best player to have."
---
How Curry's high standards could fuel another productive season
Curry has had plenty of motivation to draw from in recent years.
After collecting three NBA championships and two Kia MVP awards out of five Finals appearances, Curry spent the past two seasons at a career crossroads. A summer after the Warriors lost a key star to free agency, (Kevin Durant), a key star to injury (Klay Thompson) and key veteran in a trade (Andre Iguodala), Curry played in only five games in 2019-20 because of a broken left hand and the Warriors finished with the NBA's worst record (15-50).
Last season Curry thrusted himself back into the MVP conversation by posting a better scoring average (32) and a nearly identical shooting percentage (48.2%) than his MVP seasons in 2014-15 (23.8 points on 48.7%) and 2015-16 (30.1 points on 50.4% shooting). But with the Warriors nursing an unproven roster that included a season-long injury to Curry's All-Star teammate (Thompson) and mixed progress with the Warriors' No. 2 draft pick (James Wiseman), the team reached the NBA's Play-In Tournament only to lose their two Play-in games.
Despite his thirst for winning, Curry abstained from competing in the Tokyo Olympics in hopes to win his first gold medal. He wanted to protect against injuries after nursing a tailbone contusion toward the end of last season. He had concerns about fatigue after completing a compressed 72-game season. And he prioritized family time, which would not have been possible with the stringent COVID-19-related protocols in Tokyo.
"I never have any regrets with that," Curry said. "I would've loved to be a part of that team. We'll see what happens in 2024."
Instead, Curry focused more on short-term goals. From June through the end of September, Curry trained with Payne for about five days a week for three-hour sessions. Some of those sessions included workouts with Denver Nuggets forward Michael Porter. Jr, whom Payne has also trained.
"Not many misses from either guy," Payne said. "If the ball touches the rim, you're kind of surprised. They both have such great control over the basketball. They both have such a huge desire to learn and to refine and get better."
Stephen Curry says the Kia MVP is 'always part of the mission.'
In Curry's case, he also reported gaining between two to three pounds of muscle. Curry reported doing the same thing in the 2021 offseason for various reasons. He wanted to maximize his chances at staying healthy after spending the first part of his career nursing ankle injuries. Curry also wanted to increase his ability to absorb contact from defenders both when he shoots from the perimeter and attacks the basket.
"I still have the ability to do everything that I want to do," the 33-year-old Curry said. "I want to maintain that for a lot more years to come."
Curry received validation when he interviewed Jordan at the Ryder Cup. He jokingly said he grilled Jordan for why he argued Curry is not a Hall of Famer in a Today show interview two years ago. "I had to break the ice a little bit." In reality, Curry addressed something more substantial than the slight.
"You can tell that competitive spirit is still in there," Curry said. "We love this game more than anything. He loved it so much that he's poured into golf. He has such a competitive fire that he had to have some sort of release. That means something."
Thankfully for Curry, he still can release his competitiveness both on the links and on the basketball court.
Curry expressed gratitude for being named on the NBA's Top 75 Anniversary Team, while also arguing that Thompson and Green should have been included.
"To be on that list is amazing, especially while you're still playing," Curry said. "It means a lot in terms of what you poured into the game and what I feel like I have left. Obviously those two guys deserve to be on that list. Their resumes stack up with anybody's in terms of winning, accolades and everything."
Curry also sounded intrigued with winning regular-season MVP for the third time in his career. If Curry does that, he would join Kareem Abdul-Jabbar (six), Bill Russell (five), Jordan (five), Wilt Chamberlain (four), LeBron James (four), Moses Malone (three), Larry Bird (three) and Magic Johnson (three) as the select few that have won the NBA's regular-season MVP award more than twice.
"I would love it. But what it takes to do that, I'm already about that mission anyway," Curry said. "So it's not like that has ever changed from the jump."
It seems inevitable at least that Curry will set the record for most career 3-pointers. After surpassing Reggie Miller (2,560) last season for second place Curry only needs to make 132 more 3-pointers to eclipse Ray Allen (2,973). Curry made 337 3-pointers last season.
Stephen Curry sits down with Reggie Miller ahead of an exciting NBA season.
"I'll think about it more when I get closer," Curry said. "I know I'll have a ways to go. But it's definitely on my radar."
A bigger development on Curry's radar: his ability to win his fourth NBA championship. Despite the Warriors missing the 16-team playoffs for two consecutive seasons, Curry hardly flinched over signing a four-year, $215.4 million extension that will have him under contract with the Warriors through the 2025-26 season.
"Everybody wants to be in a perfect situation every year," Curry said. "You do whatever you can. You give your input. You give your voice to be heard when necessary. But we got our core back."
Beyond his familiarity with Thompson, Green and Iguodala, Curry also expressed confidence in their veterans (Andrew Wiggins, Damion Lee), young players (Wiseman, Jonathan Kuminga) and recent free-agent signings (Otto Porter. Jr, Nemanja Bjelica). He also expressed relief that Wiggins took the COVID-19 vaccine after initially refusing to do so, a development that ensures he would be available for home games due to San Francisco's ordinances that require all people to be vaccinated at large indoor gatherings.
"It's a decision that he thankfully made," Curry said. "It makes him available. I know he's still uncomfortable about it. But it was about making sure he had all the right information to understand what the consequences are and to know what they are. You can do what you're going to do. But hopefully it's that you're available because we need you."
Add up all of the Warriors' new and familiar pieces and Kerr projects that Curry will "have a great year" both because of his talent and improved health around him. But will that provide enough of a runway for the Warriors to compete for an NBA title?
"That's clear — this year and next year," Curry said. "This is the time to get back to the level we expect it to be. It's going to look different. We all know that. We just got to embrace it."
---
How Curry bounced back against the Clippers
Therefore, Curry embraced his relative struggles in the Warriors' season opener against the Lakers. His teammates and coaches noticed immediately how it fueled him to course correct.
"He didn't miss a shot today in shootaround," Green said. "You kind of knew it was coming. He could've missed every shot at shootaround, and I still would've' known it was coming."
Green became clairvoyant. Curry made his first 10 shots. He also tied a career high in first-quarter points (25), which marked the 35th time he has had a 20-point quarter in his career.
"He had it coming," Kerr said. "After a poor shooting night, he's always coming back."
After missing his next seven shots, it seemed inevitable Curry would go on a shooting streak again.
Curry made three of his four attempts in the fourth quarter. With the Warriors trailing by two with 1:54 remaining, Green dumped the ball out to Curry from 31 feet out. Curry heaved the ball toward the basket. The shot went in, giving the Warriors a 108-107 lead.
Two possessions later, Curry grabbed the rebound off a missed shot and threw the ball at center court to Lee. He quickly passed the ball back to Curry, who had already darted behind the 3-point line. Curry pulled up and sank a 26-footer to give the Warriors a 111-109 cushion with 57.7 seconds left.
"The majority of them, that's money. Even on some of the ones where I'm like 'What the hell?', you're still kind of thinking it's money," Green said. "You're still like, 'Why in the hell is he shooting that shot?' I expect all of them to go in, regardless of how ridiculous some of them are that he decides to take. You expect some of them to go in because he makes those ridiculous ass shots. That's what he's done over the course of his career. That's why he's become who he's become. That's why he's great. That's why he's one of the top players in this league and one of the top players ever to play this game. Tough shot taker, tough shot maker."
No wonder Kerr said that, "I want him to shoot every time." For Curry, it is no longer acceptable just to make a shot. As he showed during his offseason workouts, Curry has forced himself to shoot with precise accuracy so he can take and make shots in games that no one else can.
* * *
Mark Medina is a senior writer/analyst for NBA.com. You can e-mail him here, find his archive here and follow him on Twitter.
The views on this page do not necessarily reflect the views of the NBA, its clubs or Turner Broadcasting.